The flamboyance of flowers
It won't be wrong to say that flowers are the jewels of a garden or a park just like those on a crown. Everyone is magnetically pulled toward them due to their vibrant colors and sweet and soft scent. Flowers come in in innumerable shapes and sizes, with so many different types of colors which are breathtaking and indeed eye catching, as they lure anyone nearer to them through their undeniable beauty. The numerous pigments of flowers can make the watcher amazed at what nature has to offer. Flowers can be the icing on the cake for any place which has greenery.
Flowers have been loved by mankind for thousands of years
In the history of mankind past civilizations and people such as the Egyptians, Greeks, Romans all used flowers for several purposes, such as decorations in artwork, or designing. Egyptians are known to have put flowers in vases.
The beauty of flowers is so unimaginable and unrivaled that they are used as decoration for many events and occasions such as birthdays, weddings, anniversaries, or for festivals and melas. Usually the crimson rose is used to decorate on such occasions as it has an unparalleled bright color and shape which is undoubtedly very pleasing to the eyes. In weddings in Pakistan roses are commonly seen and are also used for showering on the bride and groom and also to make bracelets out of sweet smelling flowers.
Flowers that amaze the world
There are several kinds of flowers which are exceedingly popular across the globe, such as the scarlet rose, cheery yellow sunflowers, petunias, lilies, daisies, marigolds, pastel gladioli, daffodils, poppies and numerous more.
Countries famous for Flowers
A number of countries are big exporters of flowers, such as the Netherlands, Ecuador, Colombia, Ethiopia, Kenya and some more. Out of these the biggest exporter of flowers is Netherlands. Holland is known for cultivating fields of flowers along with other countries such as Japan and South Korea. Flower fields can be commonly seen in Holland as well.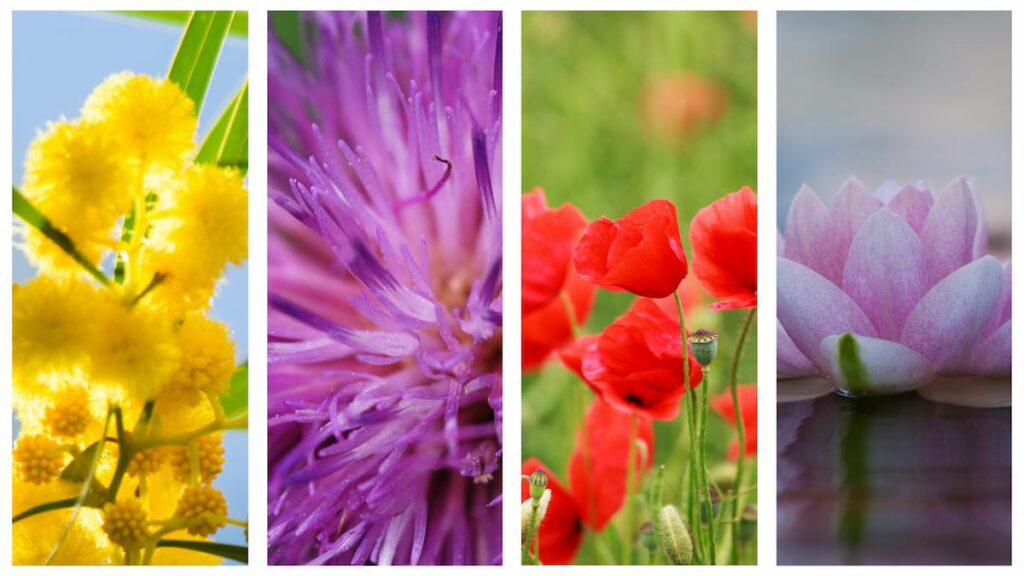 Universally loved for many reasons
Almost everyone loves and cherishes flowers as they are eye-catching and cannot be possibly avoided as they stand out amongst a landscape, or a picture or in a park. Flowers with different colors when are planted together look as if the rainbows decided to come down to the surface. Flowers truly decorate the green views and landscapes. Any garden or hedge becomes more beautiful if it has flowers growing all over it. People like to grow various plants in their gardens or backyards which usually have flowers blooming in several seasons. It won't be wrong to say that without flowers most of the beauty disappears.
The Irresistible fragrance
Flowers have one of the best fragrance and smell which attracts all living creatures. Due to their scent the sweet smelling oils of flowers are used in making perfumes and colognes, which people commonly use on themselves when going somewhere or to events and occasions. Jasmines have a very attractive smell and are thus used in making perfumes.
Flowers are pleasing to the eyes and can calm a person and bring peace to the heart, while at the same time flowers also attract small animals and insects which add to the overall beauty of the scene, such as minuscule fluttering butterflies, yellow bees, chirping birds and much more wildlife. All of this brings peace to the watcher and flowers can thus also be symbolic for peace, unity, love, and to represent Mother Nature as a whole.
The elegant petals are symbolic
The symbolic nature of the flower has made it the tool which can express emotions and desires without words, as flowers are so powerful that they can show friendship and love when used as a gift. Flowers can have many meanings and thus are used for several festivals, or for giving to ones loved ones. Flowers can alleviate stress and beat depression through their beauty by mesmerizing the watcher even if he or she does not want to. Flowers can easily depict innocence as well because of their fragile and delicate nature. They also are delightful to see as flowers can be rare and do not thrive in all seasons. It is best to enjoy flowers in springtime, as they bloom in proper conditions.
The perfect gift this Eid and on other occasions or visits
As Eid ul Azha is very close bright flowers along with sharing your animal's meat with your loved ones can be the best gift and is guaranteed to bring joy to them. If you want to gift your family, friends or relatives flowers and are facing difficulty in giving it to them as they might live in another city in Pakistan you can easily use our website GIFTSPAK and send them bouquets of gorgeous flowers for any occasion such as the coming Eid, their birthday, anniversary or any other event without facing complications. You can effortlessly deliver the flowers to your nearest and dearest people using GIFTSPAK which operates in several major cities of Pakistan offering their services of delivery. On GIFTSPAK you can choose from several types of flowers which include basketfuls and bucketful's of a variety of flowers. You have several options of flowers such as Bouquets of scarlet, mustard yellow and pink roses, Daisies, Pastel gladioli and pure white lilies.
Usage in daily life and medicine
In both modern and past times flowers have also been utilized for medicinal purposes. Flowers like chamomile have medicinal and healing properties. Dried flowers such as cloves also have some medicinal benefits and are also used as spices, and in toothpastes. Flowers have such a wide variety of usages that they are also used for dyes, and beauty products.
It is evident that flowers are a precious and innocent part of our lives and the world and that to preserve them is our duty. A world devoid of the colors of the rainbow on the soil growing out with cheerful purity can be compared to an old film where the only colors visible are black, white and grey. This makes us recognize and acknowledge why flowers hold an important place in the ecosystem, and not only us but wildlife also depends on them for survival. Flowers do not say what beauty is but they are the ones to show us what real beauty is and it won't be wrong to say flowers represent the smiles of nature.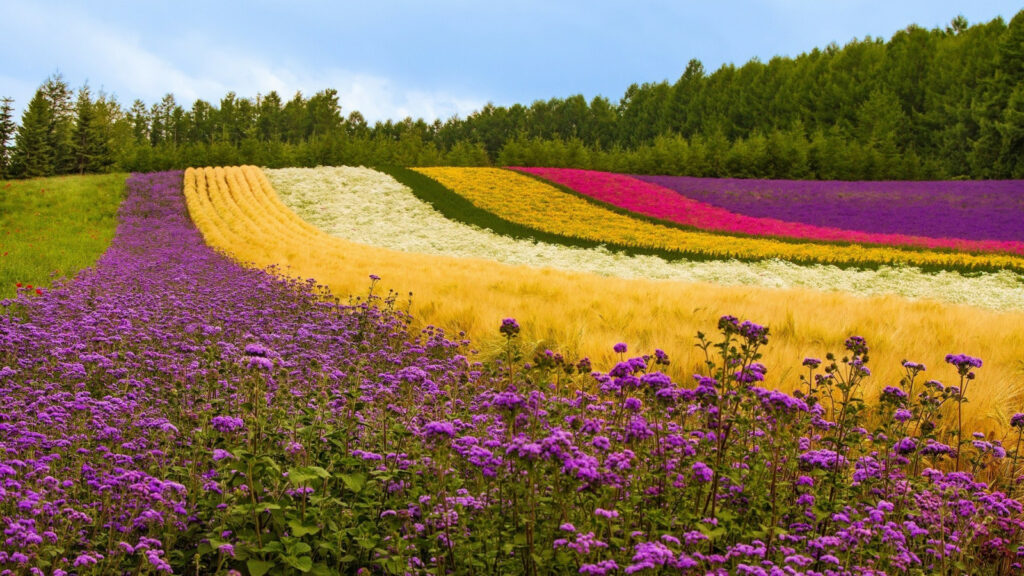 Article By Aayan Rasool Khan