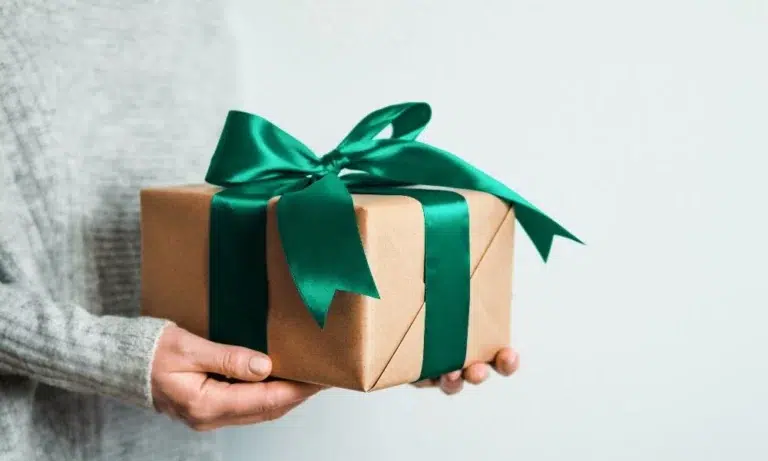 A gift is a thing that can express gratitude, love and many emotions without using words. Gifts help to form bonds and people get to know each other better and become more closely connected to each other. A Gift can transcend all barriers such as those of language, as a gift is something the whole world is aware of and indeed everyone cherishes them dearly. Gifts can be given to anyone who is dear to you, and this can include your parents, siblings, members of family, relatives, friends, teachers, and other people such as your neighbors. Gifts can easily convey what lies in one heart as gifts can truly be the physical embodiment and manifestation of emotions and feelings.
Everyone absolutely loves gifts, whether they are children, adults, or senior people. When you want to give a gift to someone the best thing as a present can be the item that the Person who will receive the gift is interested in.Though there are some gifts that are commonly loved and can be good for giving to anyone such as cakes, sweets and other stuff.
Best gifts to give to your beloved mother
There are many gifts one can give to their mother for their birthday, for mother's day or you can also give her a gift without any reason at all because she will appreciate and cherish it all the same. A great gift to a mother can be mugs with sweet messages on them, a fragrance, flowers, cakes, mithai, bakery goods, kitchenware, cards, teacups and much more. The best gift possibly can be indeed something your mother is interested in, such as books, or magazines. A mother will always love a present from their son or daughter and will keep it close to their heart indeed. Due to this it is never hard to get a gift for your mother as they will love you all the same no matter what gift you bring for them.
There are many gifts that will be perfect to give to your hardworking father, especially those that make his life easier, and or relieve his stress, or they can just be a pleasant sight. You can gift your father a book, socks, phone covers, garden tools, a box of refillable pens, a mini plant, a t-shirt, perfume, new jeans, or a shiny first-hand watch. Anyway it won't be wrong to say that a gift which best suits his interest will be the undeniable best choice. It is never hard to give to your father a gift as they usually treasure every gift and their reaction to having a gift from their son or daughter whether the gift be cheap or expensive will be the same joyful one.
What to give to your siblings
It is never too time consuming to give to your siblings a present as they have spent a whole childhood with you and, siblings are almost always aware of each other's interests, and a gift to them will surely be a memorable experience that they might recall them throughout their lives, and value the gift dearly. If your sibling loves to eat food, the best gift can be a cake, bakery item, rolls, burgers, pizza or anything that you could possible think of. For example if your sibling is has an empty shelf in his room you could buy them a nice book to fill in the place or some shiny delicate decoration piece. If your sibling tends to forget where they have put their keys you should gift them a keychain which is eye-catching and can be seen from afar so finding their keys is tenfold easier. There are several other gifts which can include toys, action figures or dolls if your sibling is still a youngster.
Gifts for your wise grandparents
There are many gifts that you can give to your grandparents to make them glad. You could give them a book full of memorable photographs you took with them and that would make them undeniably overjoyed as they could remember the good times they spent with you. For grandparents you can also give them a notebook, cards, and you could also gift them a plant which can bring life to them and cheer them up as greenery can make anyone's mood and feelings positive and wildlife is healthy and simultaneously pleasing to look at. If possible you can also gift them a small pet such as a budgerigar or fish in a bowl which could keep them company at times and also to make them recall the moment you gifted them the lively pet and to bring a warm smile on their faces.
For your friends getting a gift can be hard because you are not always aware what they may prefer to have as a present so the best idea can be just to stick to the usual gifts such as cakes, chocolates, sweets, flowers, and indeed there can be other great options as well, such as watches, clocks, books, and so much more that a whole list could be me made for those items.
If you can't understand what to give to you beloved people a gift and don't know how, just head over to our website GIFTSPAK from where you can easily send to your loved ones living in the available major cities if Pakistan amazing gifts which include, cakes, chocolates, flowers, mithai, combo gifts, and fragrances, and we also have boxes of mangoes ready to be given as gifts as well.We offer our services in order to help you connect with those far away and share gifts across Pakistan.
Article by Aayan Rasool Khan