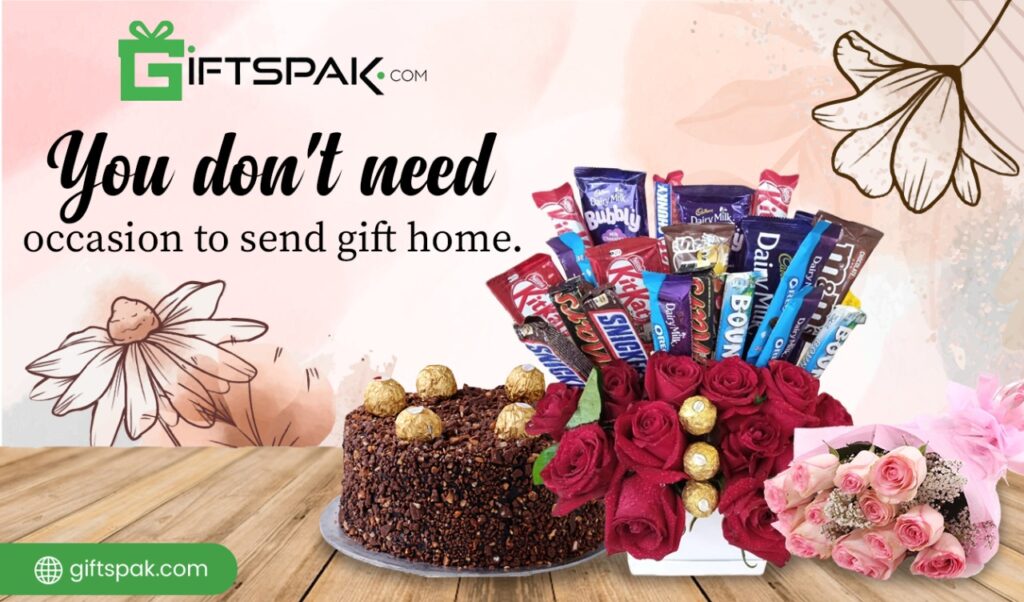 Over the last few decades a lot of Pakistanis has to move abroad to provide financial stability to their families. We work hard here so our families back home get a chance of a better lifestyle. We miss them each day each moment but cannot be there with them. We want to share every little achievement or hug them when something goes wrong but we have to be strong for them.
A gift pack is a venture started by some Pakistani residing outside of Pakistan with Families in Pakistan. Knowing the importance of being there for our people in the times of need we built a team of highly punctual and professional people in Pakistan to help us be a part of the lives of our families, friends and loved ones.
We have introduced packages catering to different needs of everyday lifestyle. Healthy basket for parents when they're feeling low. Mid night surprise cakes, chocolates, flowers to surprise and be a part of your siblings of friends birthdays. Missing your Partner? Wide variety of flowers to choose their favorite ones from. Want to make up for a forgotten promise? Snacks basket to the rescue!
We thrive to make you feel involved in every happiness, sadness, health emergency or whenever you're needed!
Check our entire collection at: https://giftspak.com/